27th Conference of the
Serbian Crystallographic Society
September 16–17th, 2021
Kragujevac, Serbia
XXVII Conference of the Serbian Crystallographic Society will be held on September 16–17th 2021, at Kragujevac, hotel "Kragujevac". More information on accommodation and travel to the venue of the Conference will be given in the Second Announcement.
Conference will be organized in a hybrid mode, allowing participants to attend in-person or to remotely access and participate in the Conference program through the Microsoft Teams online platform.
Participants who cannot join the conference in person and are planning to attend it with posters, will be allowed to have their posters displayed online, using Microsoft Teams platform directly at the conference with the time allotment of 2 minutes. Participants should send PDF version of posters to the organizer's e-mail: skd@pmf.uns.ac.rs.
Language
The official language of the Conference is English.
Topics
All fields of crystallography.
Presentations                                                        
Plenary lectures
Oral presentations
Poster presentations
Posters
Each participant will be allocated a poster space of maximum 70 × 100 cm. All posters should be displayed on September 16th from 10:00 am to 07:00 pm.
Awards
"The Best Oral Presentation" and "The Best Poster Presentation" prizes will be awarded at the Conference closing session.
Social activities

On Thursday, September 16th from 01:15 pm to 05:00 pm, a walking tour "Meet Kragujevac" will be organized with a local guide. The same day at 08:00 pm the conference dinner in the restaurant "Panorama" in Hotel Kragujevac will be organized.
Conference material
At the beginning of the Conference every participant will receive the Book of abstracts in Serbian and English.
Informacije o sledećoj konferenciji SKD možete očekivati početkom 2020.
Due to coronavirus pandemic, a state of emergency is declared in the Republic of Serbia. Therefore, XXVII Conference of the Serbian Crystallographic Society, scheduled for June 04–05th 2020, at Knić, hotel "Ravni Gaj", is POSTPONED. Serbian Crystallographic Society will monitor situation development and will propose alternative dates, or cancel the conference.  Information will be shared through the mailing list and this website.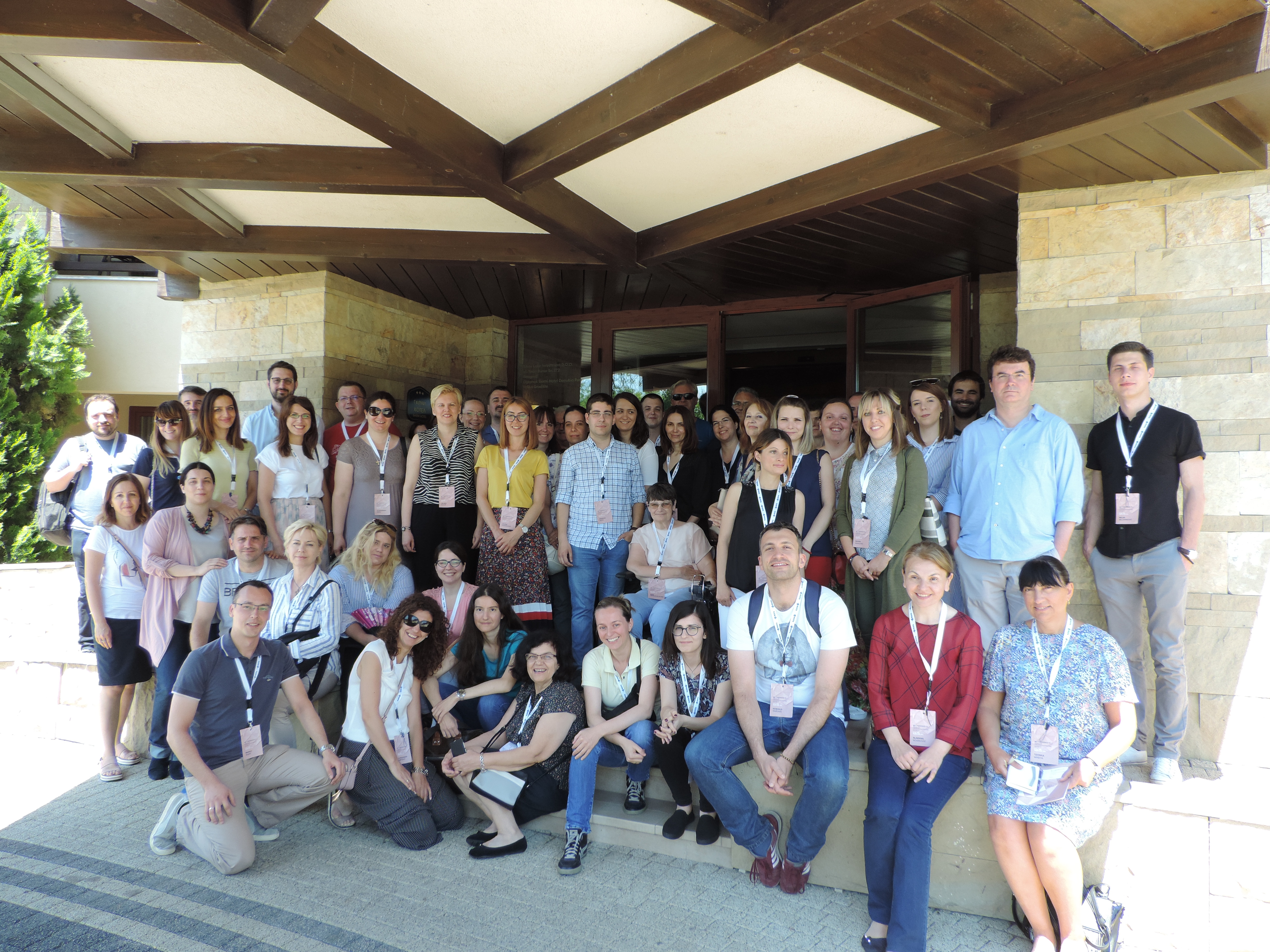 The best poster presentation
The Certificate for the best poster presentation was awarded to Jelena Vukašinović (The Institute for Multidisciplinary Research, University of Belgrade) presenting paper: "Structural, microstructural and electrical properties of Sb-doped BaSnO3 ceramics".
The best oral presentation
The Certificate for the best oral presentation was awarded to Vidak Raičević (Faculty of Sciences, University of Novi Sad) presenting paper: "Crystal Structures of two novel ferrocene--steroid hormone conjugates".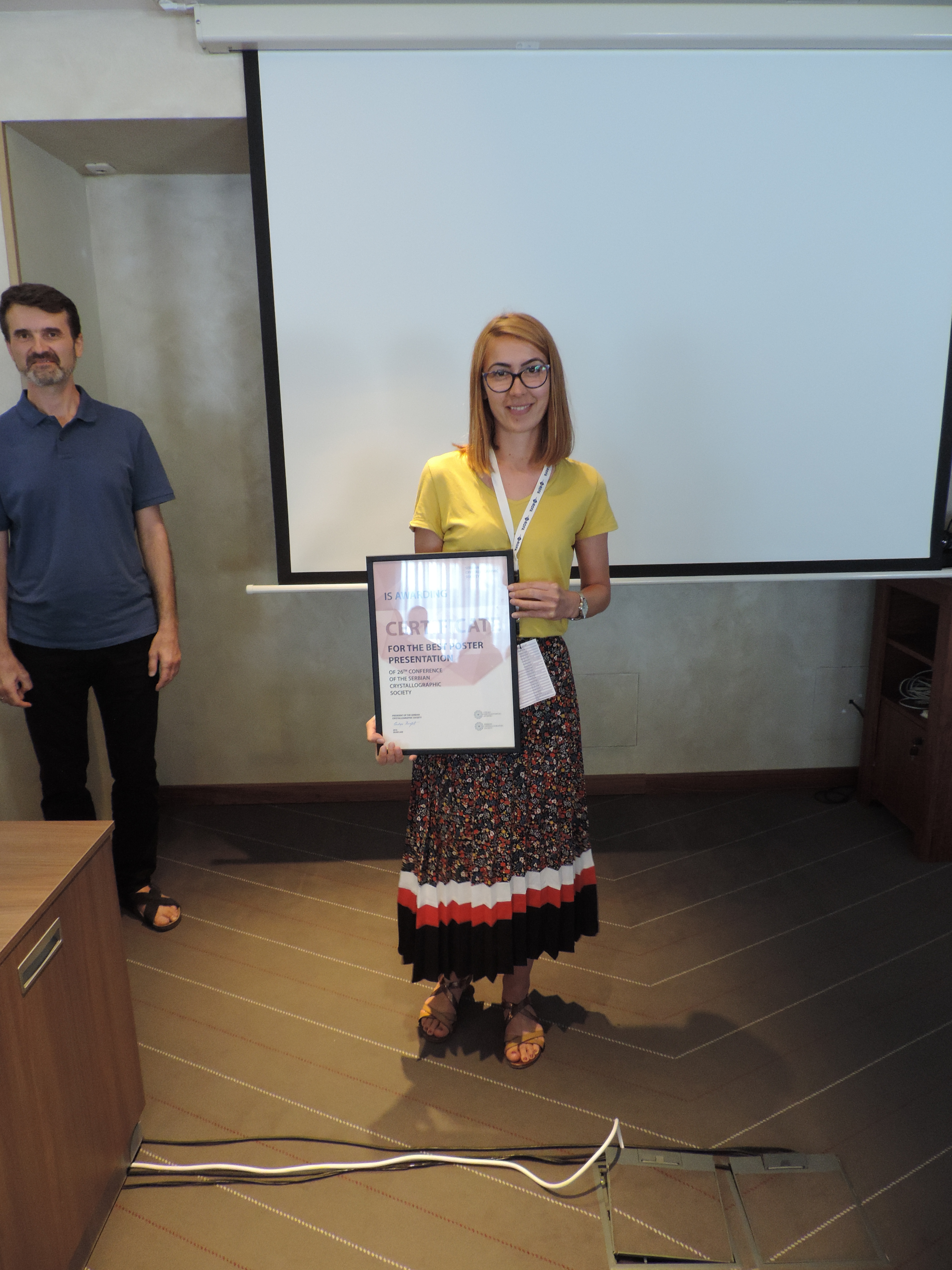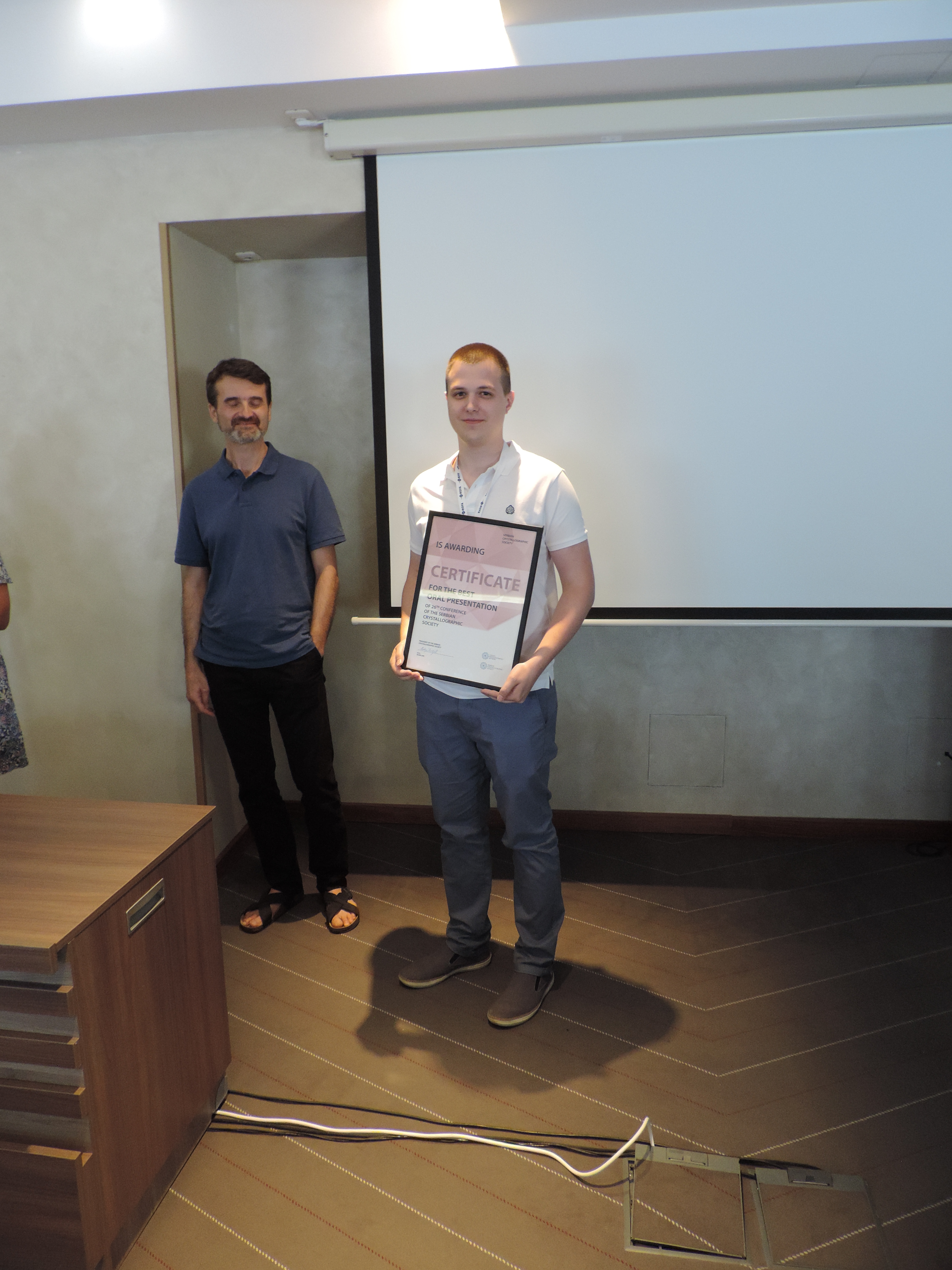 Photo Gallery
Plenary lectures and Oral presentations
Poster section
Excursion to Golubac fortress and Conference dinner