Informacije o sledećoj konferenciji SKD možete očekivati početkom 2020.
26th Conference of the
Serbian Crystallographic Society
June 27–28rd, 2019
Silver lake, Serbia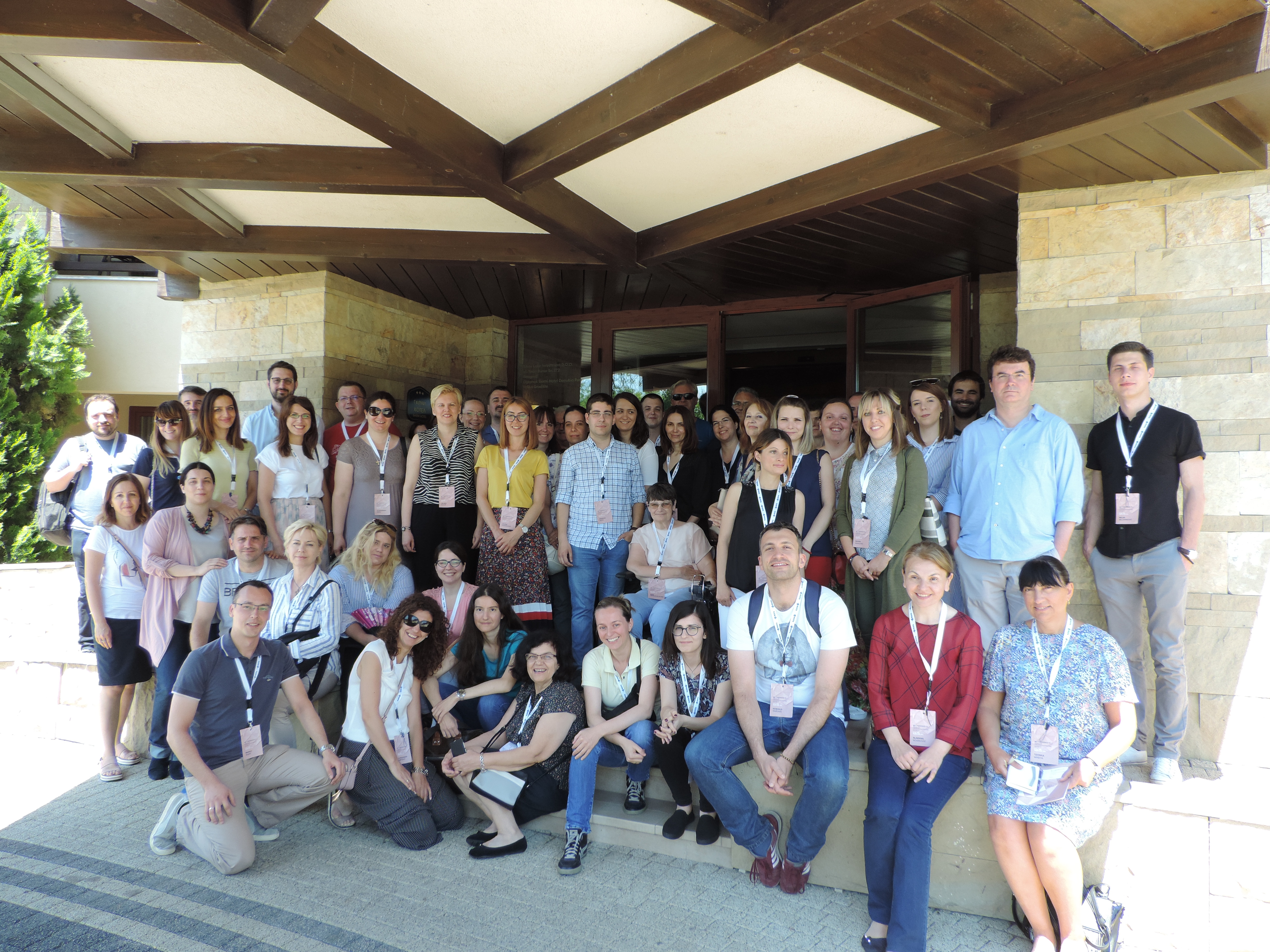 The best poster presentation
The Certificate for the best poster presentation was awarded to Jelena Vukašinović (The Institute for Multidisciplinary Research, University of Belgrade) presenting paper: "Structural, microstructural and electrical properties of Sb-doped BaSnO3 ceramics".
The best oral presentation
The Certificate for the best oral presentation was awarded to Vidak Raičević (Faculty of Sciences, University of Novi Sad) presenting paper: "Crystal Structures of two novel ferrocene--steroid hormone conjugates".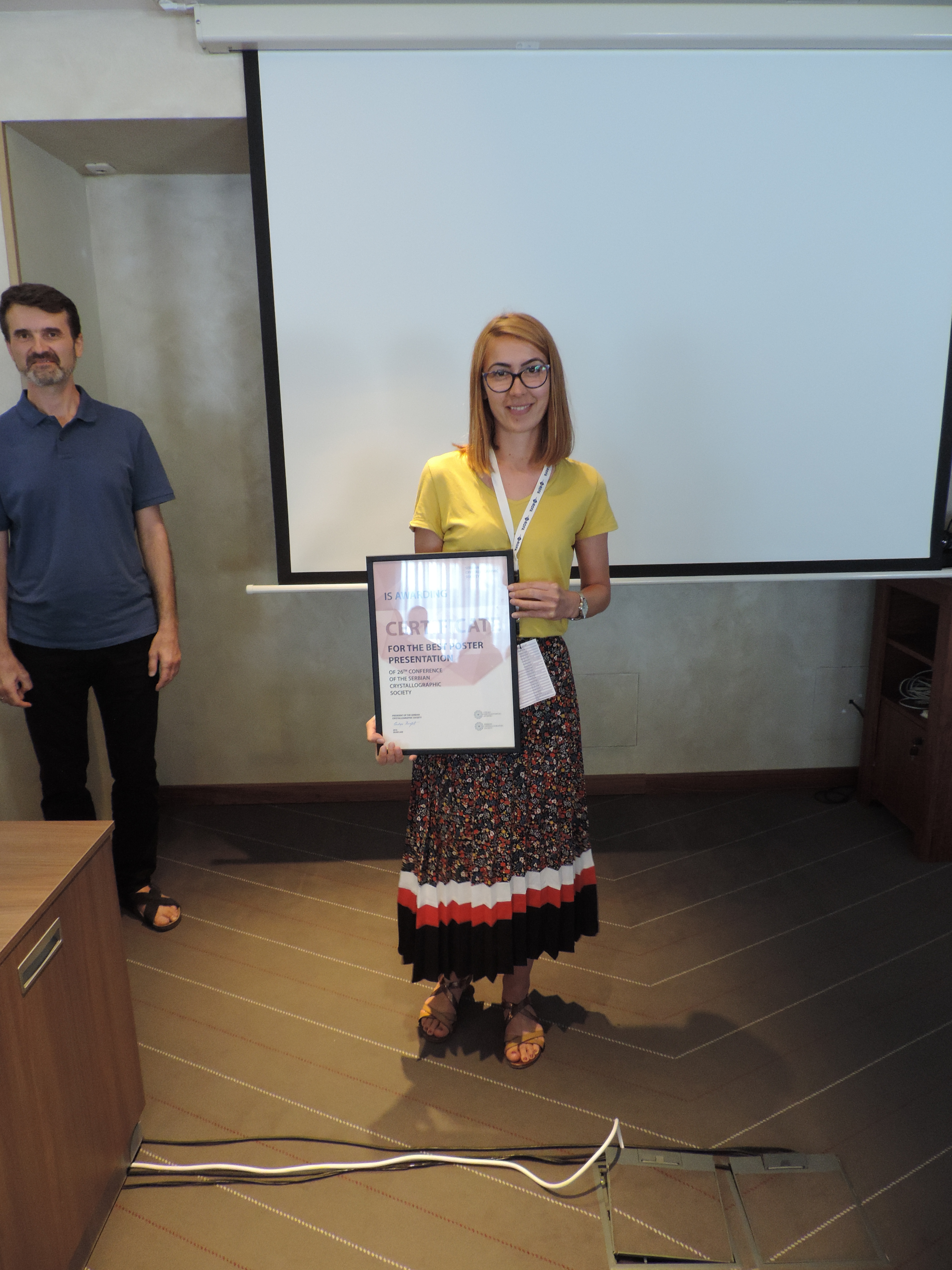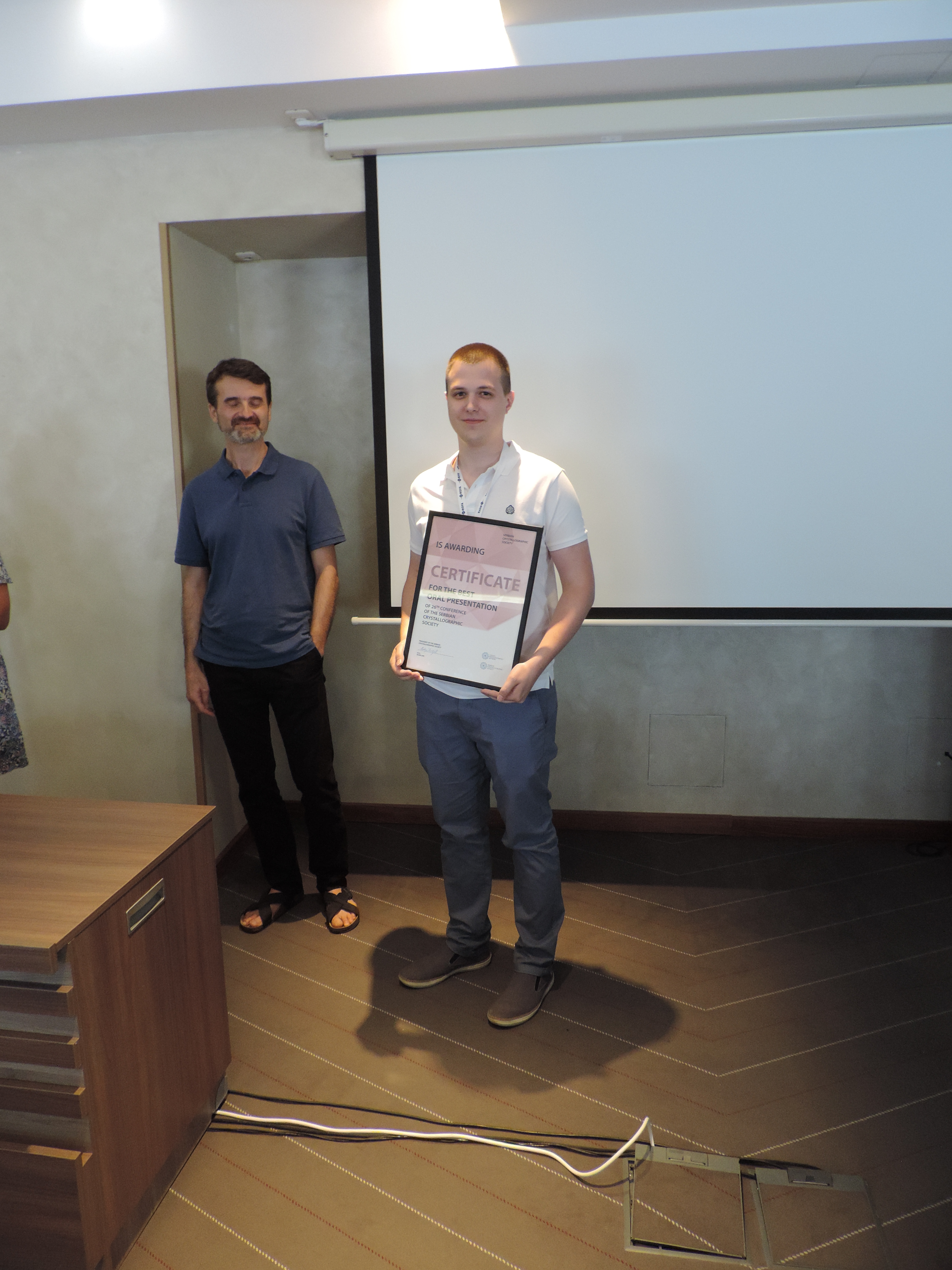 Photo Gallery
Plenary lectures and Oral presentations
Poster section
Excursion to Golubac fortress and Conference dinner
Language
The official language of the Conference is English.
Topics
All fields of crystallography.
Presentations                                                        
Plenary lectures
Oral presentations
Poster presentations
Conference material
At the beginning of the Conference every participant will receive the Book of abstracts in Serbian and English.