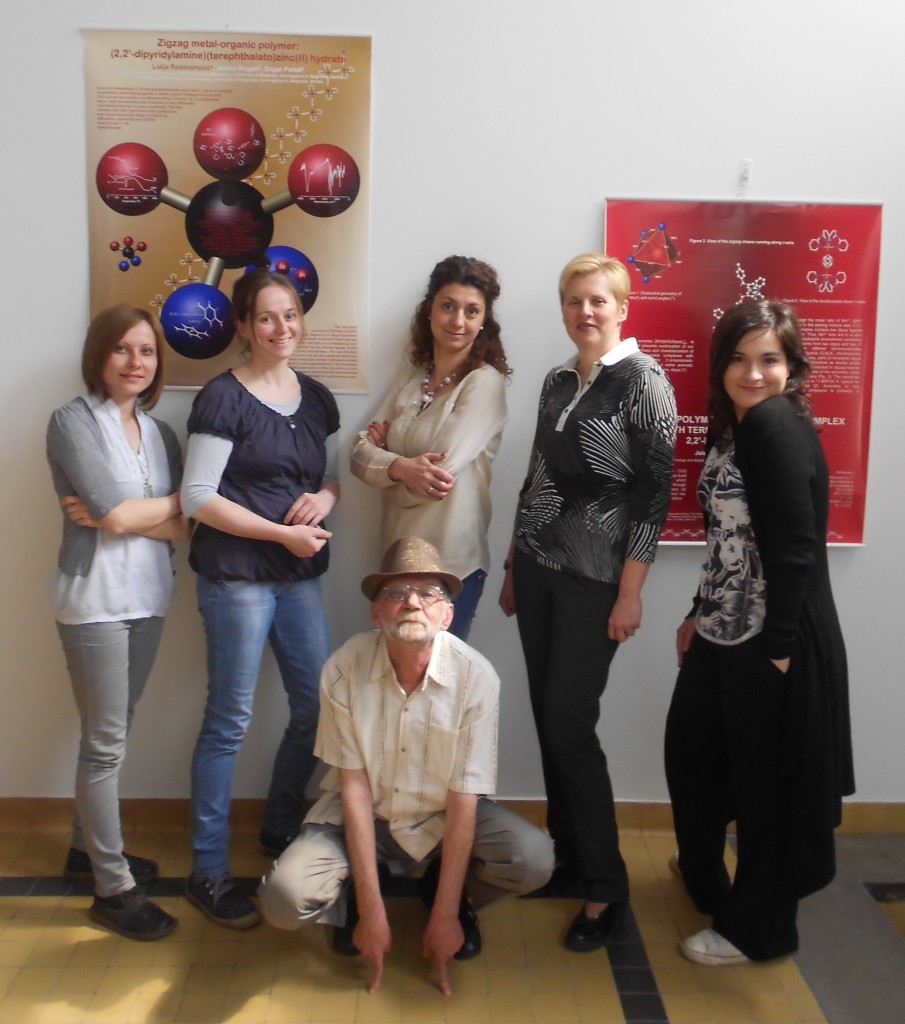 About us | Members | Equipments | History
About us
The research group under leadership of Dr. Dejan Poleti has been created at the Department for General and Inorganic Chemistry at the Faculty of Technology and Metallurgy, University of Belgrade. The scientific research is carried out in several different fields: chemistry of coordination compounds and crystal engineering, solid state chemistry, materials science, many areas of crystallography (X-ray structural analysis of single crystals, polycrystalline, polymeric and nanomaterials).
Members
Full Professor
dejan@tmf.bg.ac.rs

Transition metals complexes,

Solid state chemistry and materials science (spinels and pyrochlores, oxides of bismuth- and some d-elements, micro- and mesoporous materials, ceramic composites, mechanochemical reactions, photocatalytic activity, etc.),

Crystal chemistry of minerals (sulphides and sulphosalts),

Crystal structure analysis (single crystals, powder diffraction, polymers, Rietveld method).

Associate Professor
rogan@tmf.bg.ac.rs

Synthesis and characterization of transition metal complexes

Solid state chemistry

Crystallography (X-ray structure analysis of single crystals, polycrystalline and polymer materials)

Materials science

Assistant Professor
hadzi-tonic@tmf.bg.ac.rs

Study of crystal structure of polycrystalline materials (application of X-ray powder diffraction and Rietveld method)

Investigation of thermal behavior of various materials (application of thermogravimetry and differential thermal analysis)

Synthesis and characterization of ceramic materials

Research Assistant
lradovanovic@tmf.bg.ac.rs

Single crystal X-ray crystallography

Coordination chemistry

Research Assistant
jtanasijevic@tmf.bg.ac.rs

Coordination chemistry

Applied crystallography

Materials Science

Research Assistant
bojanasimovic@imsi.bg.ac.rs

Hydro- and solvothermal synthesis of photocatalytic active materials

Characterization of materials: X-ray Powder Diffraction, Thermal Analysis, UV-Visible Spectroscopy

Application photocatalysts for the degradation of diverse organic pollutants
Equipments
X-ray powder diffractometer Ital Structure APD 2000
X-ray (Cu) tube: Umax = 60 kV, Imax = 60 mA;
High-Temperature Strip Heater Chambers Anton Paar HTK16 up to 1600 ºC.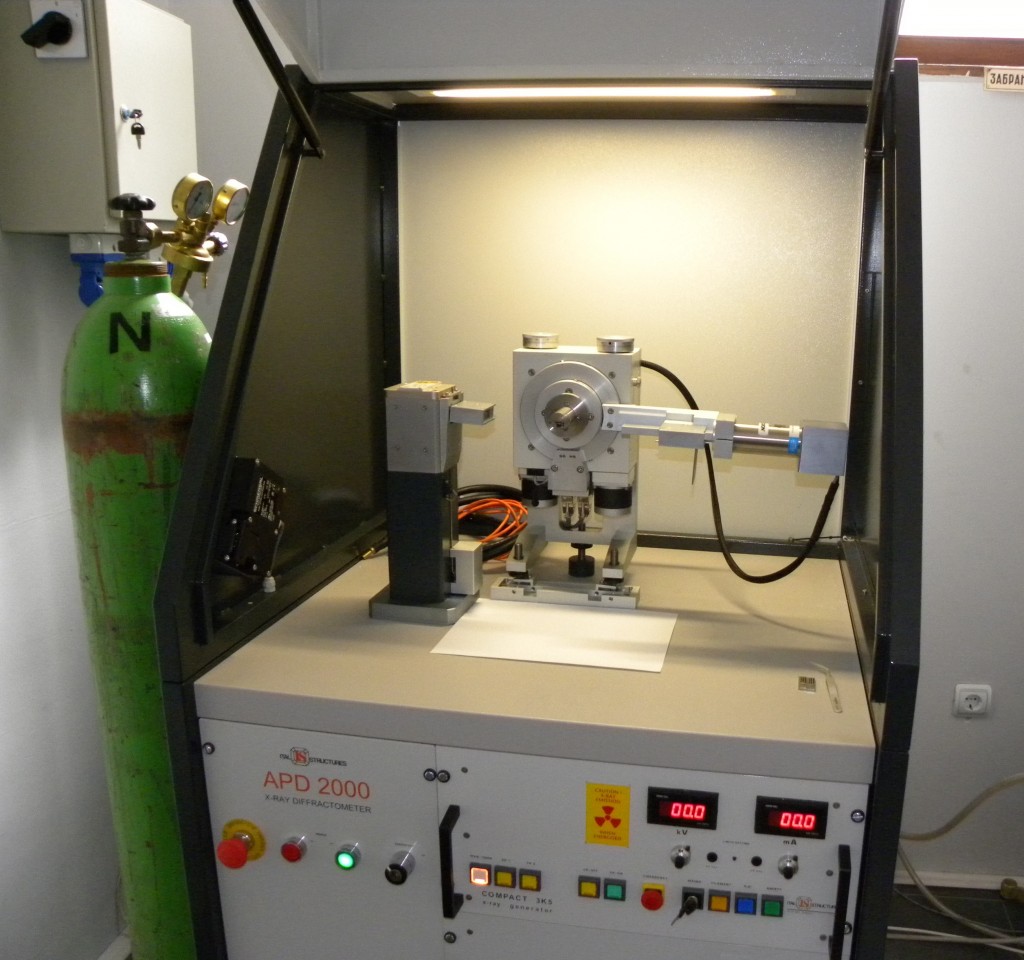 Simultaneous TGA/DSC thermal analyzer TA Instruments SDT Q-600
Balance sensitivity: 0.1 mg;
Temperature range: ambient to 1500 ºC;
Heating rate: 0.1 – 100 ºC/min;
DTA sensitivity: 0.001 ºC;
Sample pans: platinum and alumina.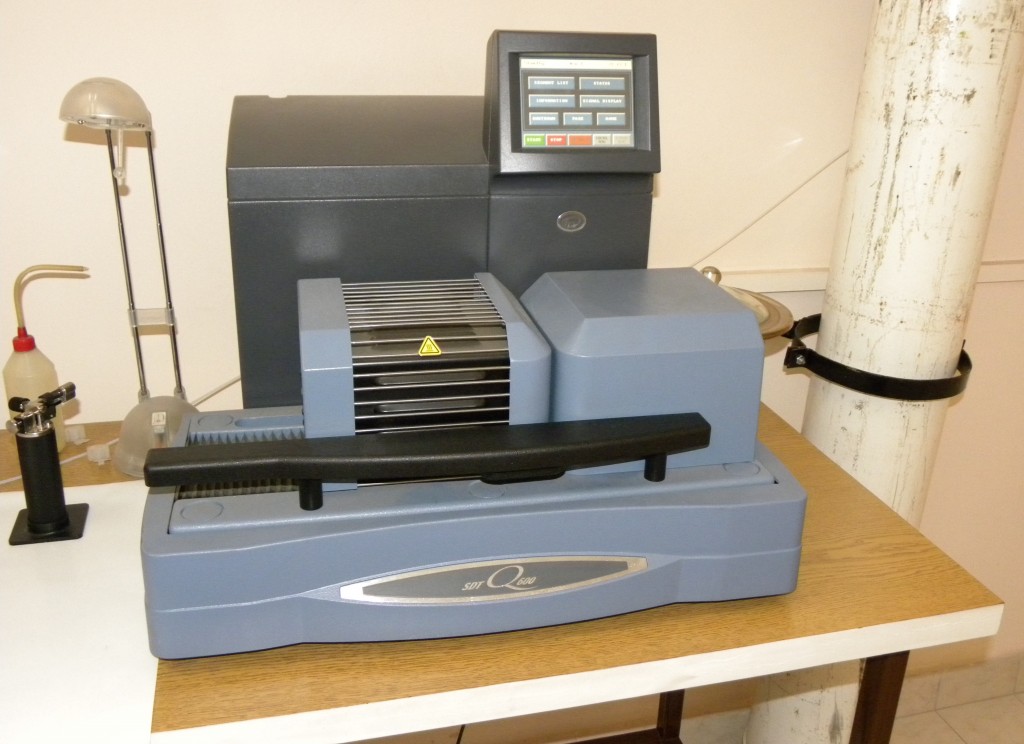 Planetary ball mill Retsch PM 100
Grinding jars and balls: zirconium oxide, stainless steel and tungsten carbide;
Grinding jar sizes: 250 and 500 ml;
Ball diameters: 3, 5, 10 and 15 mm;
Sun wheel speed: 100 – 650 min–1.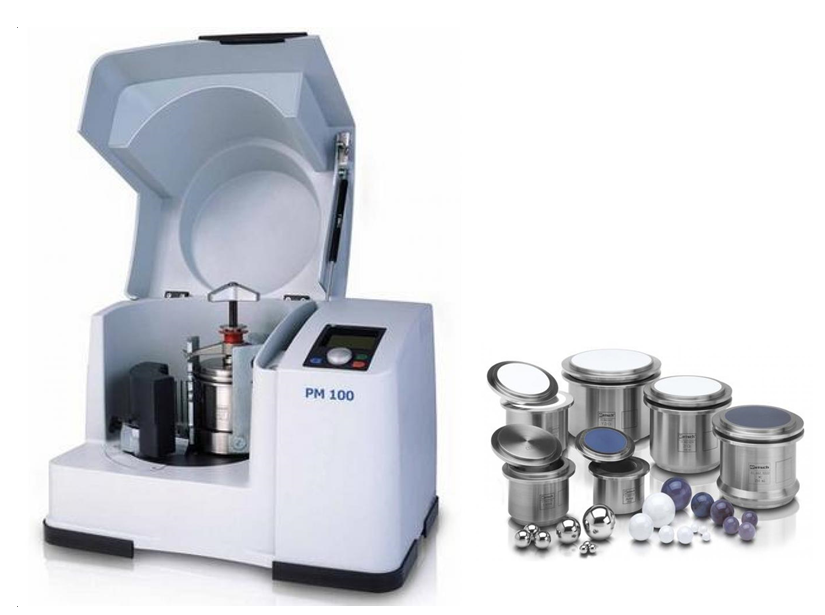 History
The research at the Faculty of Technology and Metallurgy, University of Belgrade, in the field of crystallography has been started at the Department of Metallurgy by Dr. Mileva Rogulić followed by Dr. Jelica Mišović from the Department of Analytical Chemistry (1924 − 2010). The contribution to the development of crystallography in the filed of alloys and electron microscopy was given by Dr. Velimir Radmilović from the Department of Metallurgy. However, the main crystallographic center was formed under the direction of Dr. Dejan Poleti at the Department of General and Inorganic Chemistry. Dr. Dejan Poleti contributed also to the development of the Serbian Crystallographic Society as a vice president in the period from 1995 to 2004. His first collaborator Dr. Jelena Rogan, is the current secretary of the Serbian Crystallographic Society.
The research of the group, still led with great success by Dr. Dejan Poleti, is focused on the synthesis, characterization and X-ray structural analysis of transition metal complexes and organic-inorganic hybrids. The oxide systems of the spinel-type, doped bismuth oxides, and ferrites with nanoscale particles are also investigated. The nanomaterials for very different purposes based on the oxides of zinc, titanium, cerium, and some other metals are synthesized by mechanochemical and hydrothermal processes.