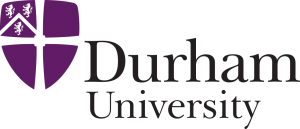 Dear All,
The biennial Powder Diffraction & Rietveld Refinement School at Durham University will take place 8-12th April 2018.
As in previous years, we will offer a combination of lectures covering the theoretical aspects of powder diffraction and Rietveld refinement, classroom-based "by-hand" problem sessions/tutorials and extensive hands-on practical sessions using a variety of modern software packages.
Topics to be covered will include:
• Data collection strategies for X-ray and neutron diffraction
• Constant-wavelength and time-of-flight diffraction
• Modelling peak shapes (including microstructure analysis)
• Indexing powder patterns
• Rietveld, Le Bail and Pawley fitting methods
• X-ray and neutron combined Rietveld refinements
• Restrained refinements
• Rigid body refinements
• A number of more specialised and advanced optional topics (ab-initio structure solution, parametric and symmetry-mode refinements)
Lectures will be given by Prof. John Evans, Dr. Ivana Evans, Dr. Jeremy Cockcroft and Prof. Andy Fitch.
Online applications can be submitted until 19 January 2018 at the Powder Diffraction & Rietveld Refinement School 2018 website: community.dur.ac.uk/john.evans/webpages/riet_register.htm
Best wishes,
Ivana Evans