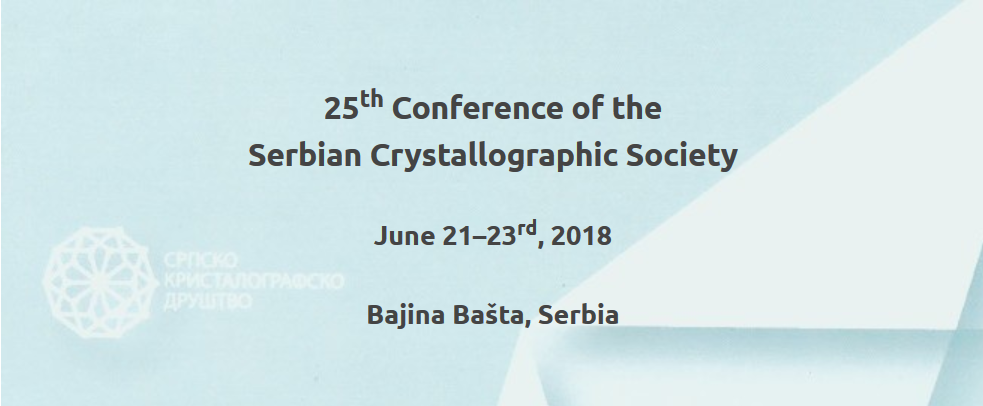 Dear Colleagues,
It is our great pleasure to invite you to join us at the 25th Conference of the Serbian Crystallographic Society, which will be held June 21–23th 2018 in Bajina Bašta (hotel Drina), Serbia. All necessary details can be found from the First Announcement attached here.
The application process, abstracts submission and pre-invoice requests are available on the website of the SCS:
https://skd.org.rs/conferences/current-conference/
In order to be able to plan our activities, please fill out as soon as possible on-line registration. Please, be so kind to distribute First Announcement among your colleagues and friends who are interested in crystallography and would like to participate in this scientific event.
Organizing Committee