Zlаtni spоnzоr Kоnfеrеnciје, ROFA d.o.o, оbеzbеdiо је pеt stipеndiја kоје оbuhvаtајu kоtizаciјu zа studеntе. Оbаvеštеnjе о imеnimа dоbitnikа stipеndiја bićе оbјаvlјеnо nа intеrnеt strаnici Društvа nајkаsniје dо 20. mаја 2019. gоdinе.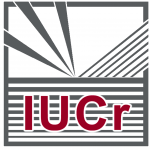 Međunarodna unija za kristalografiju (IUCr) je obezbedila ograničen broj stipendija za učešće mladih naučnika (do 35 godina starosti) na XXV konferenciji Srpskog kristalografskog društva. Stipendija podrazumeva učešće u putnim troškovima i besplatan boravak u hotelu "DRINA" u Bajinoj Bašti od 20-23. juna 2018. god. (tri puna pansiona). Dobitnici stipendije plaćaju umanjenu vrednost kotizacije u iznosu od 2.500 din.
Uslovi za dobijanje stipendije:
1. Stipendija je namenjena kandidatima do 35 godina starosti.
2. Kandidat radi u oblasti kristalografije ili u svom radu koristi kristalografske metode.
3. Obavezno izlaganje rezultata na konferenciji. Prednost se daje kandidatima koji će usmeno izložiti svoje rezultate.
4. Prednost se daje kandidatima koji imaju publikacije u časopisima koje izdaje Međunarodna unija za kristalografiju (IUCr).
Predstavljanje rezultata dobitnika stipendije kao i izlaganja plenarnih predavača podržanih od strane Međunarodne unije za kristalografiju (IUCr), biće deo radionice ''Crystallographic methods, tools and possibilities'' čiji je pokrovitelj IUCr. U okviru ove radionice učesnici konferencije će izložiti svoje rezultate usmeno ili u obliku Proširene Poster Sekcije. Mladi naučnici će u okviru radionice imati prilike da o svojim rezultatima, primenjenoj metodologiji i mogućnostima primene novih metoda razgovaraju sa eminentnim kristalografima.
---
IUCr Scientific Freedom Policy Statement
The Organizing Committee of the XXV conference of Serbian Crystallographic Society shall observe the basic policy of non-discrimination and affirms the right and freedom of scientists to associate in international scientific activity without regard to such factors as ethnic origin, religion, citizenship, language, political stance, gender, sex or age, in accordance with the Statutes of the International Council for Science.At this meeting no barriers will exist which would prevent the participation of bona fide scientists.
Date: January, 2018 Place: Belgrade
Signature: Organizing Committee of the XXV conference of SKD.